Event Rentals
The Northwest Museum of Arts and Culture provides an elegant and sophisticated setting for your event or meeting, providing your guests with a unique opportunity to experience the museum's many changing exhibition galleries and public spaces. The museum is one of the foremost cultural centers in the Northwest and boasts a diverse collection of art, historical objects, textiles, ephemera, photographs and Native American objects. Throughout the year, the museum augments its superb permanent collections with traveling exhibitions as a way to bring the world to Spokane.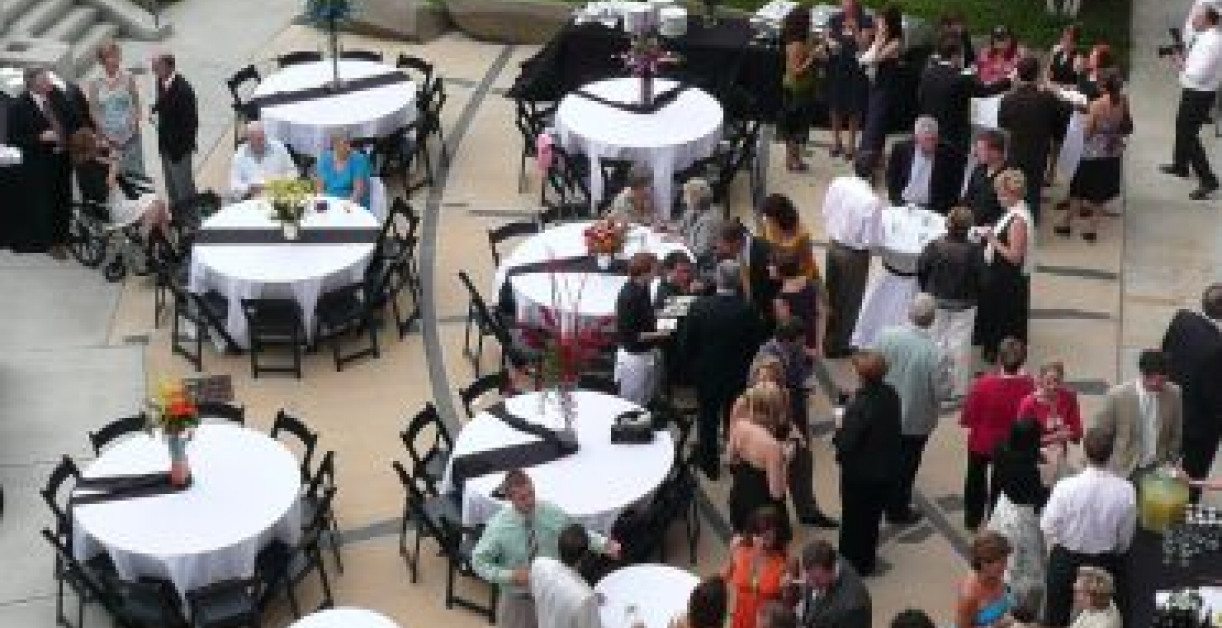 Sophisticated and Elegant Event Spaces in Spokane
The museum is centrally located off Riverside Drive in historic Browne's Addition adjacent to a thriving metropolitan center with a variety of shops, restaurants and hotels. Our campus has sweeping views of North Spokane and is nestled among the unique beauty and architecture of Spokane's most renowned and historically prominent neighborhoods.
The museum is open Tuesday through Sunday from 10:00 am-5:00 pm and until 9:00 pm on third Thursdays or by special arrangement.
For more information about event rentals at the Museum or to make a reservation, please contact Janine Mcgloflin at janine.mcgloflin@redrock.com or phone 509.459.0000.
The Northwest Museum of Arts and Culture has established itself as one of the premier venues for events in the Northwest.
Our special event facilities and services are available to corporations, nonprofit organizations and community groups, government agencies or individuals for and not limited to client receptions, awards banquets, conferences and meetings, weddings, press events, birthday and anniversary parties, product launches, alumni receptions and proms.
The museum offers full-service event planning and coordination through an experienced team of museum and catering staff. Rental rates range from $125–$2,000 depending on the facilities selection, type of event and duration of event. Discounted rates are available to non-profit organizations.