Current Exhibitions

September 16-December 31, 2023


Minecraft: The Exhibition celebrates the world's best-selling video game by exploring how Minecraft has developed into a platform for unlimited creative expression, community-crafting, and inspiration to build a better world outside of the game. Explore the limitless possibilities and tell your own story as you develop problem-solving skills, discover new design concepts, and create innovative solutions to real-world problems in this one-of-a-kind exhibition.

Minecraft: The Exhibition is organized by the Museum of Pop Culture in partnership with Mojang Studios.
Minecraft: The Exhibition

Exhibition Info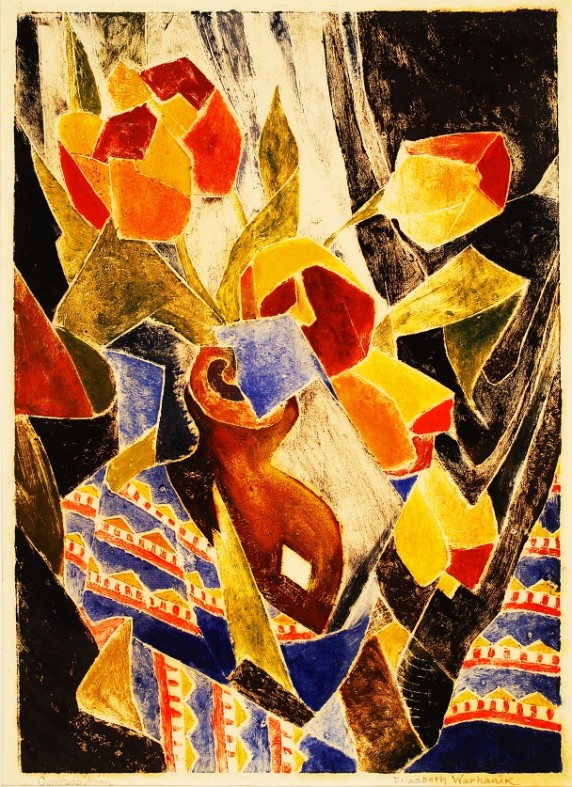 July 29 – November 19, 2023

Beginning with the establishment of the Northwest Printmakers Society in 1929, Washington became an active center for the creation of original prints. This exhibition is the first overview of women printmakers of Washington state, who were active in the early to mid-twentieth century.
Exhibition courtesy of Cascadia Art Museum


Elizabeth Warhanik (1880-1968), Composition, c. 1930, color blockprint.
First Impressions: Women Printmakers of Washington

Exhibition Info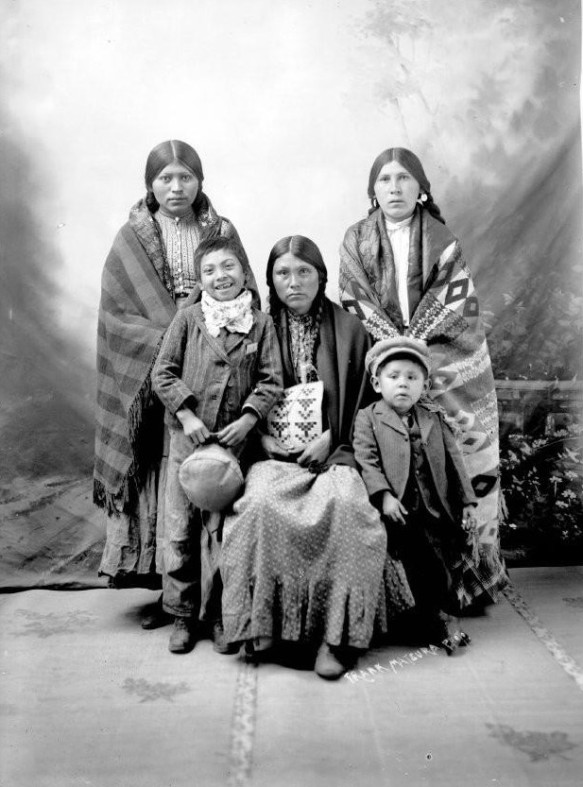 Extended through June 9, 2024

Frank S. Matsura: Portraits from the Borderland features studio images by Washington-based Japanese photographer Frank Sakae Matsura (1873-1913) alongside period-specific American Indian regalia from the Columbia Plateau. Exploring Indigenous representation through a multi-dimensional lens, the photographs and objects on view detail some of Matsura's most culturally significant work against a backdrop of regional transformation.

Frank Sakae Matsura (Japanese, 1873-1913), Wapato Smithins Family, c.1903 - c.1913, archival print from gelatin dry plate scan. Okanogan County Historical Society. OCH 6371. Image courtesy of OCHS.
Frank S. Matsura: Portraits from the Borderland

Exhibition Info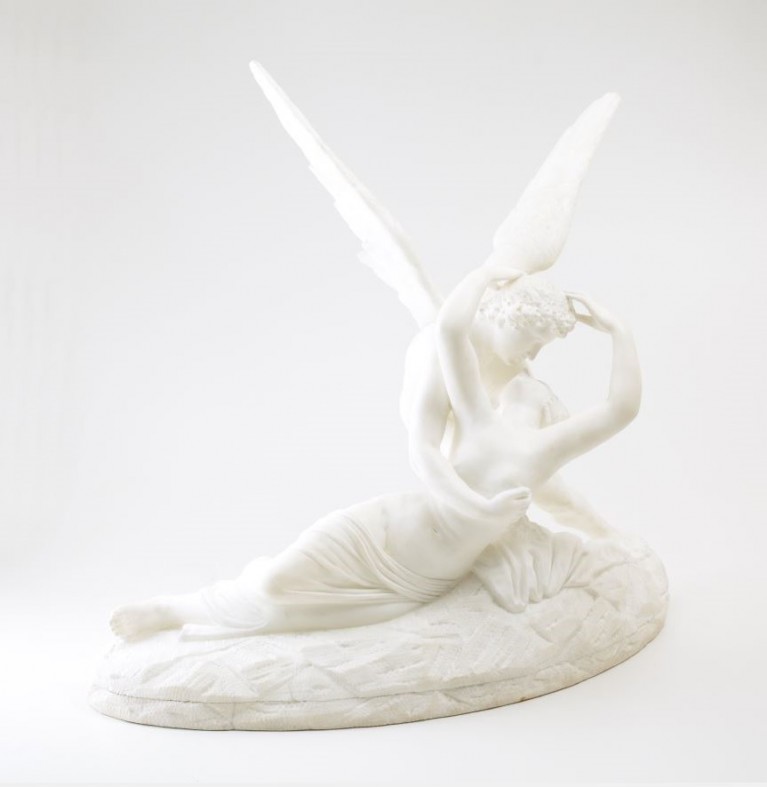 Campbell House Originals
March 18-November 12, 2023


Take a tour of Spokane's historic 1898 Campbell House and you will certainly hear someone ask, "is that original?" While Campbell House appears to be a pristine turn-of-the 20th Century residence, it hides another fascinating history. Since 1925, the house has been a public museum - almost four times longer than Spokane's wealthy Campbell family called the mansion home!
Clues from the hunt for original furnishings and the ongoing restoration of its 1898-1924 residential character will lead you through this mini-exhibition that tells the other history of Campbell House's ninety-eight years as a museum.
Psyche Revived by the Kiss of Eros statue, c.1903-1910, 2483.16 Campbell Family Collection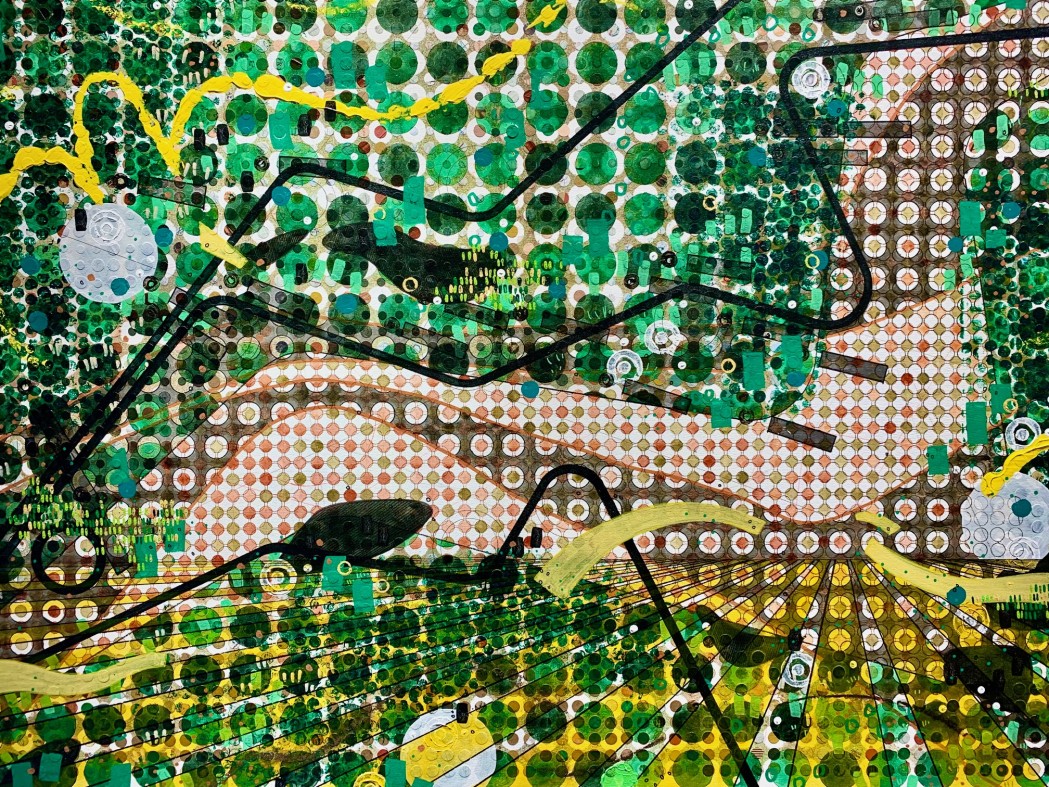 Marks of Time: Andrew Parker
September 1-October 8, 2023
Artist reception September 21, 5-8 pm

Andrew (Stulz) Parker (b. 1991) works in Spokane, Washington. He studied photography and architecture at Montana State University, receiving a B.A. in Environmental Design from Montana State University and a Master of Architecture from the University of Houston.
Since starting lessons at six, art has been an integral part of Parker's life. Studying architecture and photography shifted his creative endeavors away from painting and provided differing lenses through which to understand experiences and surroundings.
Architecture and the tools of design, such as grids and rulers, play a significant role in the development of Parker's artwork. While bodies of work revolve around differing concepts, the core of each piece builds upon a ½ inch grid and corresponding paper circle collage. This system of organization becomes a unit of measure and relates to the many moments in time that gradually combine to create a full life.
Andrew Parker, When All is Quiet, mixed media, India ink, paper collage, acrylic, paint pen, and pastel, 30x40 in.