Louis Comfort Tiffany: Treasures from the Driehaus Collection
Oct 3, 2021-Feb 13, 2022
Member Preview Oct 2
A celebration of beauty, Louis Comfort Tiffany: Treasures from the Driehaus Collection features more than 60 objects, spanning over 30 years of Tiffany's prolific career. One of America's most renowned artists, and the artist most associated with the Art Nouveau and Aesthetic movements, Louis Comfort Tiffany worked in nearly all the media available to artists and designers in the late nineteenth and early twentieth centuries—glass, ceramic, metalwork, jewelry, and painting. Tiffany's technical brilliance enabled him to convey his awe of the natural world through a range of objects, from common household items to one-of-a-kind masterpieces. He earned international acclaim for his artistic output, receiving prestigious awards in exhibitions across Europe and the United States. His work was enthusiastically collected by art museums and private collectors throughout his lifetime and continues to be highly sought after today due to its unparalleled quality and beauty.


Born in New York City in 1848, Tiffany was the son of Harriet Olivia Avery Young and jeweler Charles Lewis Tiffany, who founded Tiffany & Co., known around the world for its luxury goods. This exposure to the creation of fine objects, as well as studies and travel, inspired him to pursue a career in art. He trained first as a painter with such luminaries as American landscape painters George Innes and Samuel Colman as well as at the National Academy of Design in New York and with Paris salon painter Léon Bailly. Key artistic influences included Bailly's orientalist paintings and Tiffany's travels through North Africa and western Europe. By the 1870s his attention had turned to interior design and decorative arts, and he started a number of business ventures in those fields, which garnered commissions for the interior design of the Mark Twain House in Hartford, Connecticut, and several rooms in President Chester A. Arthur's White House. However, his passion for painting continued throughout his life.
In the 1880s, Tiffany's interest, both artistic and business, shifted to the design and production of decorative glass and he founded the Tiffany Glass Company. As his role as an entrepreneur grew during the 1890s, along with a desire to make his own glass, he established a glass furnace in Queens and ultimately created a large workshop that employed craftspeople of almost every decorative arts medium – silversmiths, jewelers and stone setters, cabinetmakers, weavers, carvers, and embroiderers, as well as glassmakers, all united by his vision.
In 1893, Tiffany created a brilliant display for Chicago's World's Columbian Exposition featuring colorful mosaic glass surfaces, stained glass windows and the imaginative use of electric lighting. Attendance of 1.4 million visitors and the award of 44 medals demonstrated its popularity and success and an international reputation was launched. Important commissions followed including the Art Institute of Chicago, the Chicago Public Library, and Marshall Field & Company department store as well as numerous hotels, churches, cathedrals, office buildings and more. Even Spokane had its Tiffany commission - stunning stained glass windows for the Patsy Clark mansion. In 1902 he changed his firm's name to Tiffany Studios and after his father's death that same year, he also became the art director of Tiffany & Co.
This exhibition, focusing on Tiffany's magnificent stained-glass windows, floral vases, lamps, and accessories, revels in the artistry and craftsmanship of the Tiffany artworks from Chicago's distinguished Richard H. Driehaus Collection, highlighting masterworks never before presented in a comprehensive exhibition.
---
Exhibition organized by the Richard H. Driehaus Museum and toured by International Arts & Artists, Washington, DC.



Presenting Sponsor


Lead Sponsors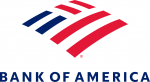 The Estate of Merrill O'Brien

Cheryl Westerman